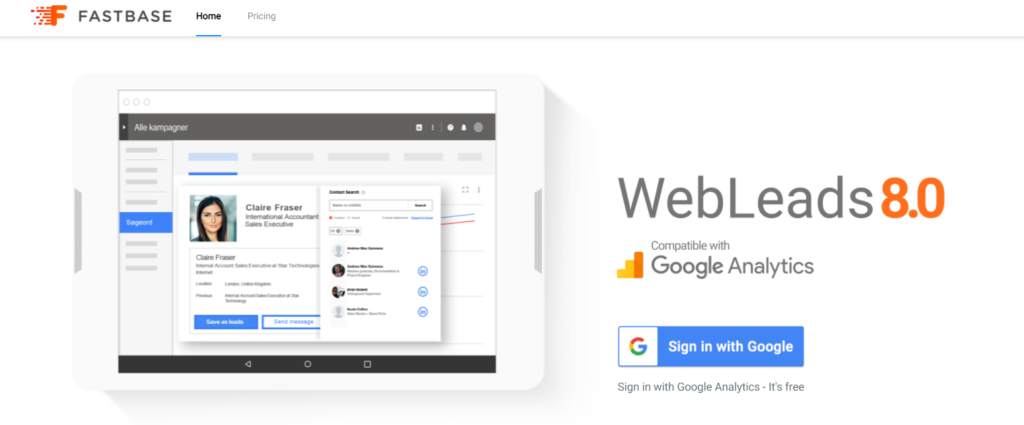 In simple terms, it helps identify your web traffic into real business contacts. It will give specific information about the businesses that are actually sending visitors to your website. This is critical for B2B companies and can lead to great success. It allows your business to see website visitors, insights, and about their online behaviors, and much more. This will allow your company to have all the information you need on every customer you have or visitor on your website.
Speed
We know how important time is when it comes to running a company. Obviously, we want everything done at a fast rate, but done well. Web leads can get you your information in real time, so you never miss out on customers. Now, you can see the company and the specific people that are viewing your page. From a marketing standpoint this is crucial because you now have a better image of the target market you are going after or a potential market you may have not touched yet.
Information
The information Web Leads provides you can take your company to the next level. I say this repeatedly throughout this blog because it is true! Web Leads will provide detailed information about your web visitors such as website, company name, employees, phone number, emails, and much more.
What does all this sound like? If you answered more ways to boost your sales and marketing, then you are correct. You now have so much information at the palm of your hands that you have not had before.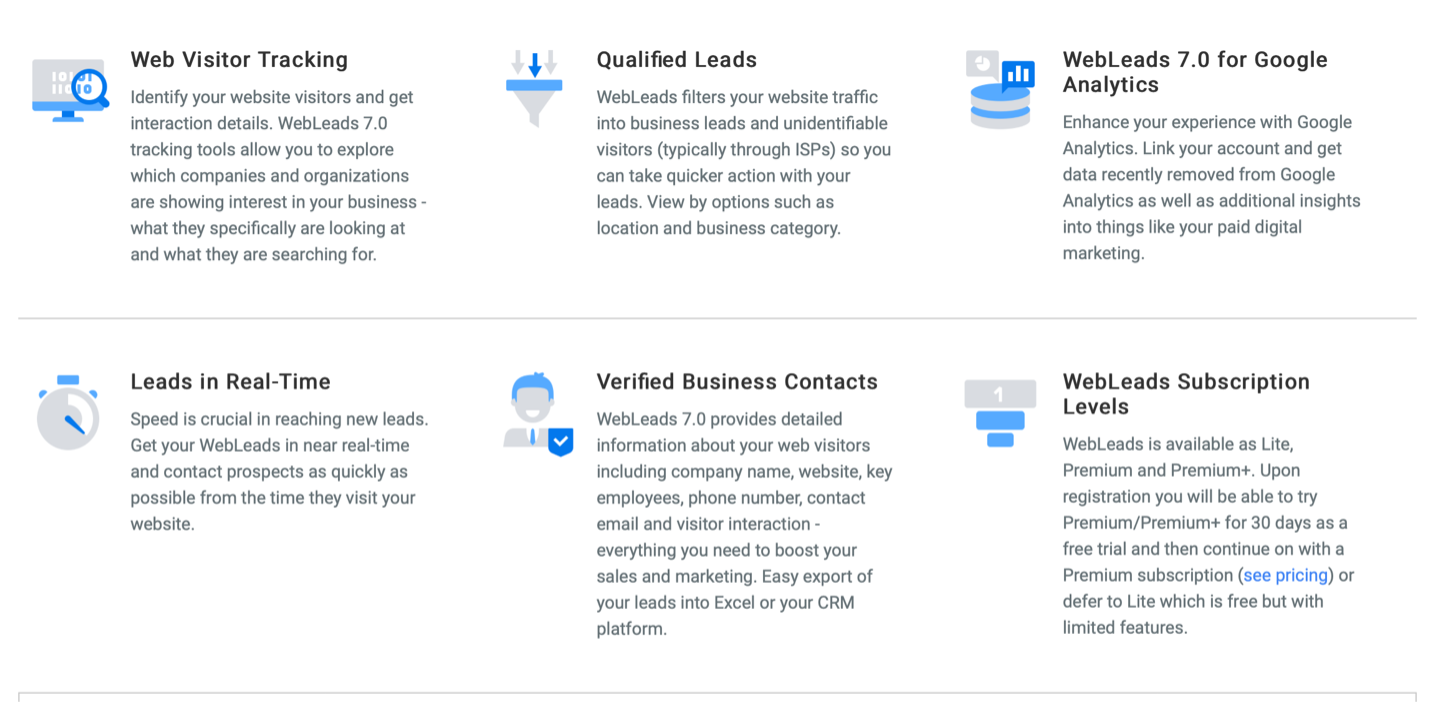 Pricing
I know what you are thinking "How much does this cost?" Below is a chart of the different prices!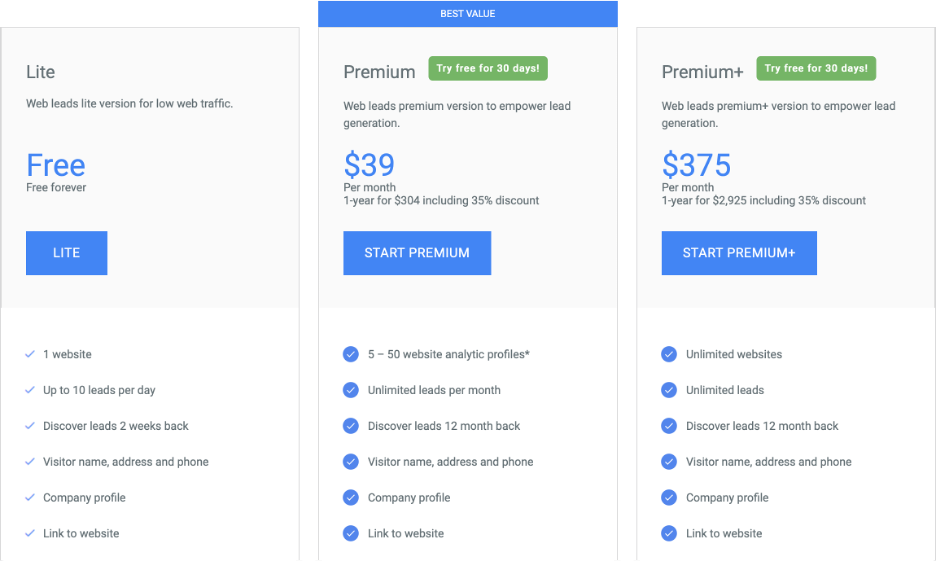 I would suggest you take advantage of the free trial and make sure this is the right program for your company!
Next Steps
The best thing for you to do is take advantage of the free version they offer. While it doesn't have all the benefits that the paid packages do, it allows you to get a sense if this is the right purchase for your company. Click the link to visit the webpage!