Marketing Tactics for a startup
Starting your own business is not an easy task. People love the thought of being their own boss, but they do not understand the amount of work they are going to have to put in. There is also a huge financial risk in becoming an entrepreneur, especially in the last year with Covid-19 affecting so many. Our Chief Marketing Director, Dontè Murphy had this to say when talking about being an entrepreneur. "Becoming an entrepreneur is one of the most amazing decisions I've made in life, but also the most difficult. There are many ups and downs as a business owner, but if you're consistent and patient it will all be worth it!" Now, I want to dive further into marketing tactics you should use as a startup!
Get listed on Google my business
Google my Business is a great way for your company to be found by potential clients. This is a great and easy to use marketing tool for your company early on! Google Business is not just a listing. There is a ton of useful information that the customers need on your profile. There is a phone number, directions, direct messaging, a link to your website, opening and closing times, images, and customer reviews! Most people go to Google and try to find the product or service that they need. With this being said, it is crucial that your business comes up, so that you can gain that potential customer. Click the link for more information!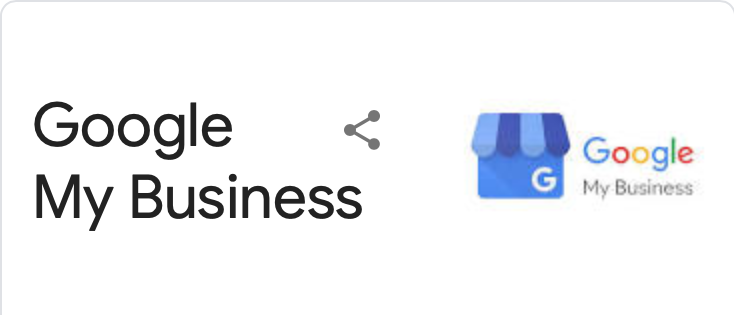 From a customer standpoint seeing reviews and customer satisfaction is very important as well as the hours of operation and directions of the place. Google my Business is crucial early on for a startup!
You will have to verify your business, but this is necessary to make sure no one can hack your information and it allows you to make sure all the information that they will list is correct. You want everything to be up to date so the customer doesn't have any trouble contacting or finding your business. You can verify by mail, phone,  or email. I have provided a link with guidelines to help, but do not hesitate to reach out if you have any difficulties.
2.  Use social media
Over the last year alone we have relied on social media so much to stay in contact with loved ones and stay up to date with current events. People of all ages use social media whether it be teens or older adults. The latest studies have shown there are 3.78 billion social media users worldwide! To put this into context, there are about 7 billion people in the world so over half have social media.
Facebook still reigns supreme in the social media category for the most used at 2.7 billion active users. Followed by YouTube, Instagram, LinkedIn, TikTok, Twitter, and Snapchat. Twitter and Snapchat have gone down in recent years. This could be because of other apps updating more and more. I believe that Tik Tok is going to continue to keep growing at a constant rate.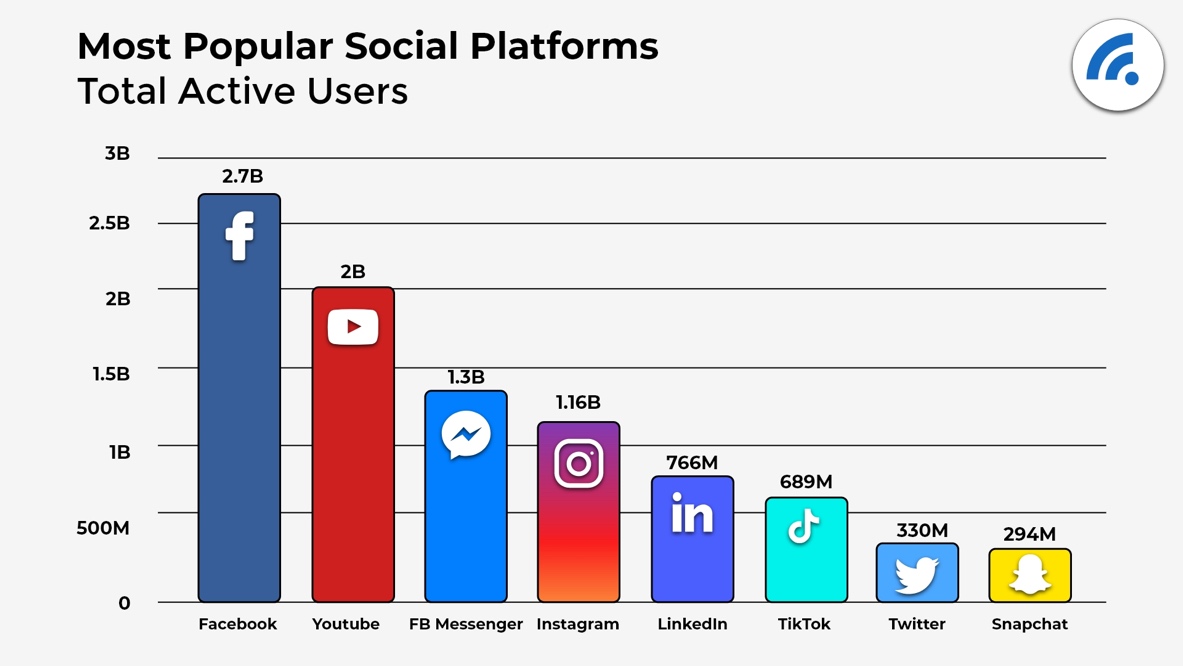 I also believe that Clubhouse is going to be the next big app. To keep it brief, Clubhouse is an audio-based app that allows you to meet new people and listen to speakers. Right now, the app is invite only, but you can reserve a username. Without surprise 18-29 makes us the largest percent of people who use at least one social media network at 88%! 30-49 are 78%, 50-65 64%, and 65+ 37%. This shows that there is a chance for you to connect with any age group! For more details about social media statistics click the link provided.
3. Use free online tools –
The best thing for a small business is to use free online tools. Many people struggle to find tools that are worth their time or they find an app, but it is too complicated for them to understand. Luckily for you, we have 5 free tools that we want you to utilize for your business.
The first tool is Canva. If you have some decent graphic design skills, but not familiar with Adobe Suite products such as Illustrator and Photoshop, Canva may be a perfect solution for your company. Whether you need social media graphics, a poster, or presentations, Canva has plenty of design styles to choose from.
Next is Spyfu. Spyfu is a competitor keyword research tool. The website will show you the keywords, web statistics and exact ads some of your competitors are running.
Another great free tool is Google Analytics.  Google Analytics is a web analytics service offered by Google that tracks and reports website traffic. Google Analytics lets you measure your advertising ROI as well as track your Flash, video, and social networking sites, and applications.
Number four is our very own free website analysis. Our free website analysis tool is an in-depth report of your website and all the things it needs to improve. This service often costs hundreds of dollars and other companies who offer it for free do not provide as much detail.
Lastly, there is Google Listing. Google offers a free business listing for every company. These listings appear in your Google search for products and services in your area. When someone searches for say web design near me, Google will provide the top business listing results.

Check out the link provided to learn more information about these tools or don't hesitate to reach out to us anytime, we would be more than happy to help!
4. Build a Website
Often times, building a website is not your first thought when building a business, but it should. Your website is the only tool that will sell your business when you are not around. It is available 24/7, should represent your company well, bring your leads, sales and help prospects decide to use your company over your competitors. This may seem like a daunting task to take on, especially if you do not know how to design websites. That why you should look into our sister-company, 6Ninety Web Design . They will develop and great website at an affordable price and keep it updated monthly, so more prospects find your business online.

Next Steps – Marketing Tactics For a Startup
Please take advantage of these Marketing Tactics for a startup. These different tactics will allow your business to grow, and you will gain followers and new customers!  If you need help getting set up, feel free to reach out to us.
To learn more about our collaboration process, contact us at 856.302.4007 or visit our website for a free consultation: www.conglomeratema.com/free-consultation/.